An unforgettable summer 8000 km away from hometown
---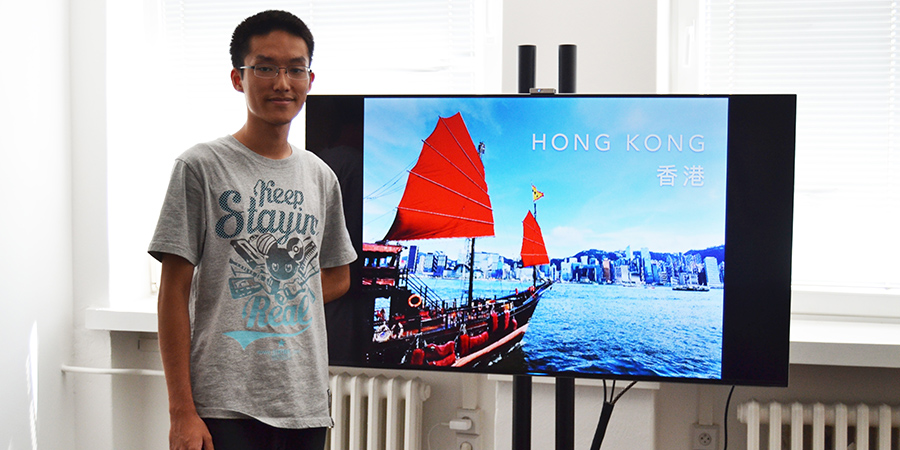 Článok je dostupný aj v Slovenčine
Hi, my name is Pete, and I'm from Hong Kong. This summer I had my internship at RIESENIA.com. This internship gave me a lot of different experiences, and I would like to share it with you.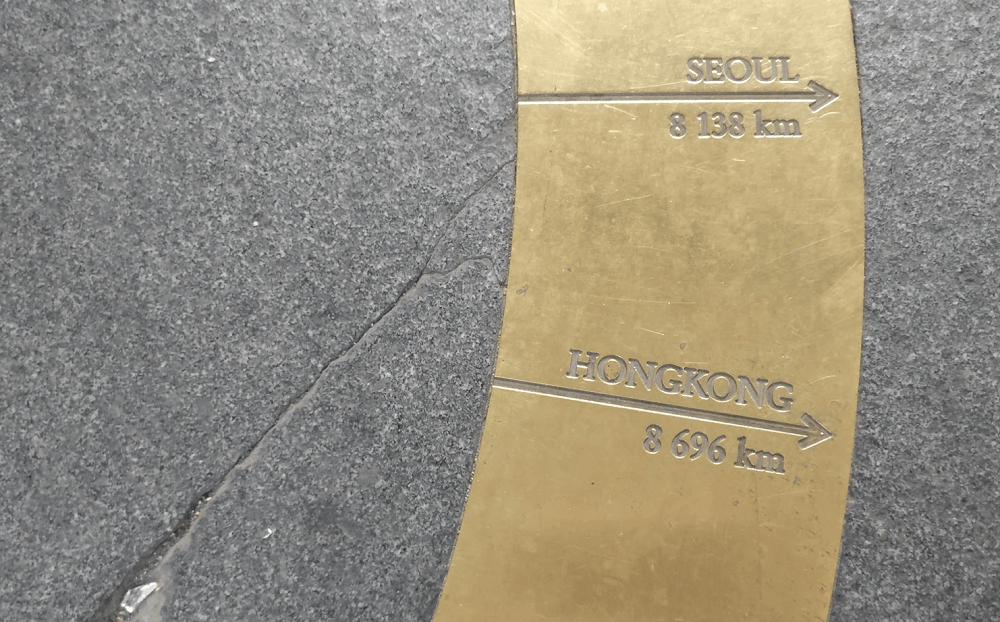 Hong Kong is 8696 km from Michalská brána. It took me 18 hours from Hong Kong to Vienna (12 hours if flight directly), and then 1 hour by bus to Bratislava.
Work
I worked as a backend developer at RIESENIA.com. During the internship, I was assigned different tasks. Those tasks came with different nature and some of them were challenging. Every task was a new learning experience. I learned a lot of different knowledge and skills.
Before my internship, I was nervous because I was not sure, my knowledge and skills are enough for the job. However, with the engaging work and support from my coworkers, I gradually grew confident in applying my knowledge and skills .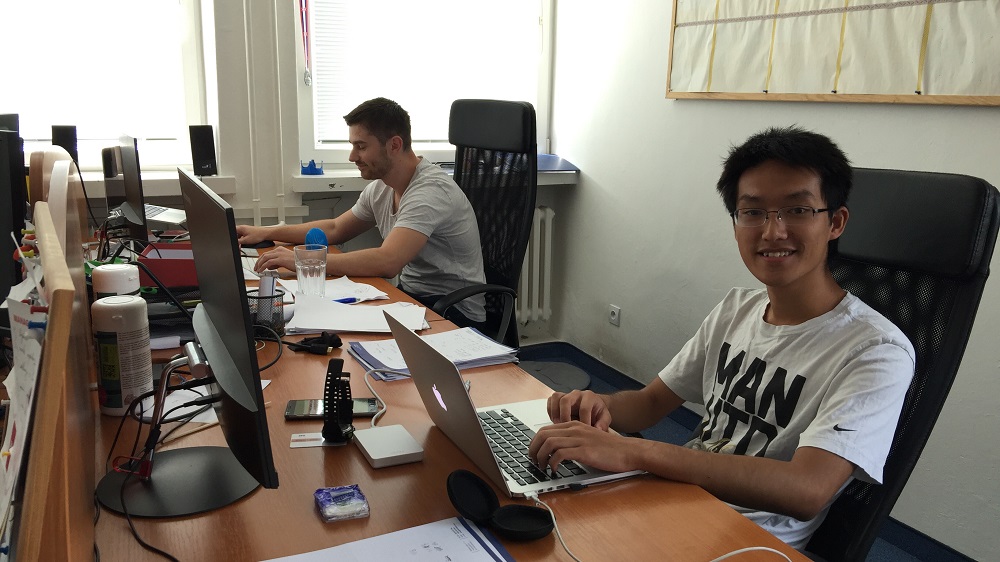 Other than work
Working was just a small part of the life at RIESENIA.com. We had a lot of events at the company. For example, foosball matches, PlayStation night, team building games and parties. All those events provided me the unforgettable memories.
Presentation of my city
In the first week of my internship, I was asked to prepare a presentation about my city – Hong Kong . Because of our history, Hong Kong is a city that mixes with both east and west culture. So with Slovakia, we have some similarities and also differences at the same time. It was interesting to share it with my colleagues. I am glad, that my colleagues told me that they enjoyed the presentation :).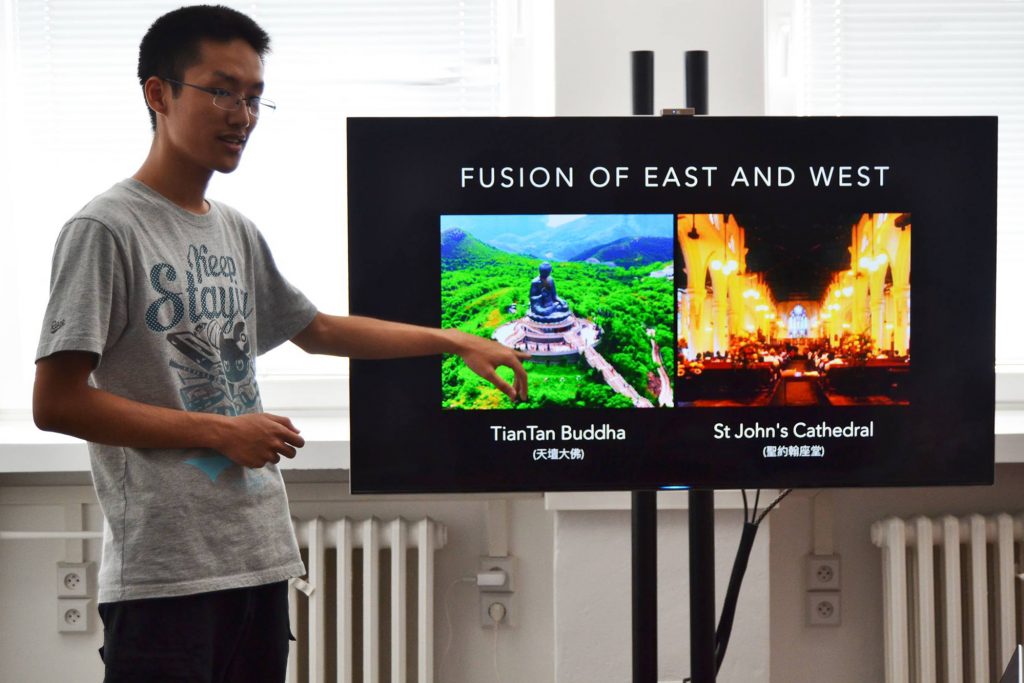 Foosball
We have a foosball table at the company. Sometime we took a rest and we went for the foosball. But I am too slow in reaction and I always lose the game :(.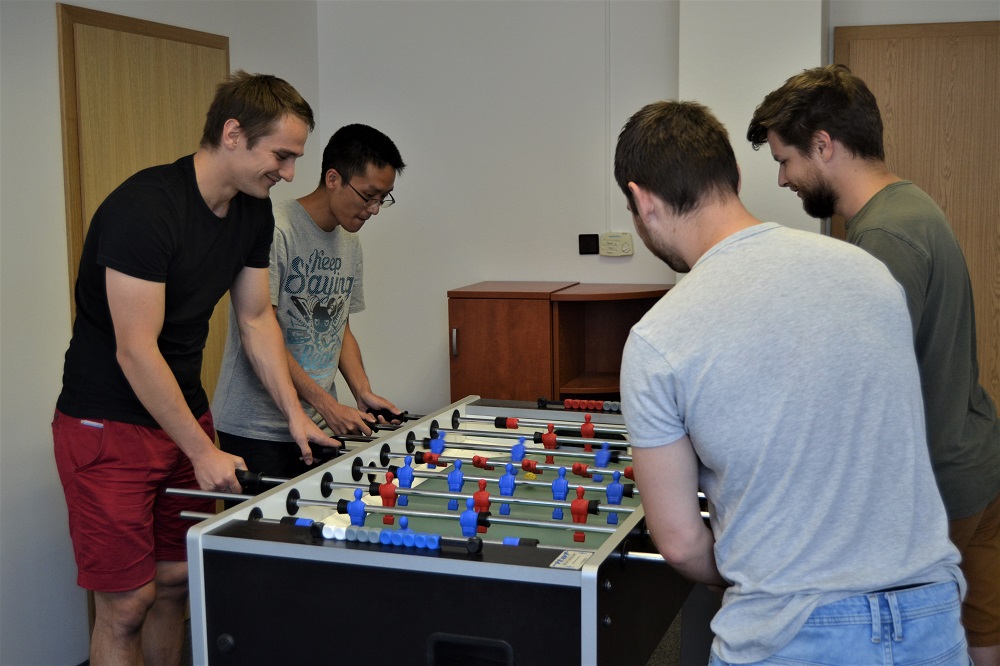 Beer nights
We had several beer nights, and it made us know each other more.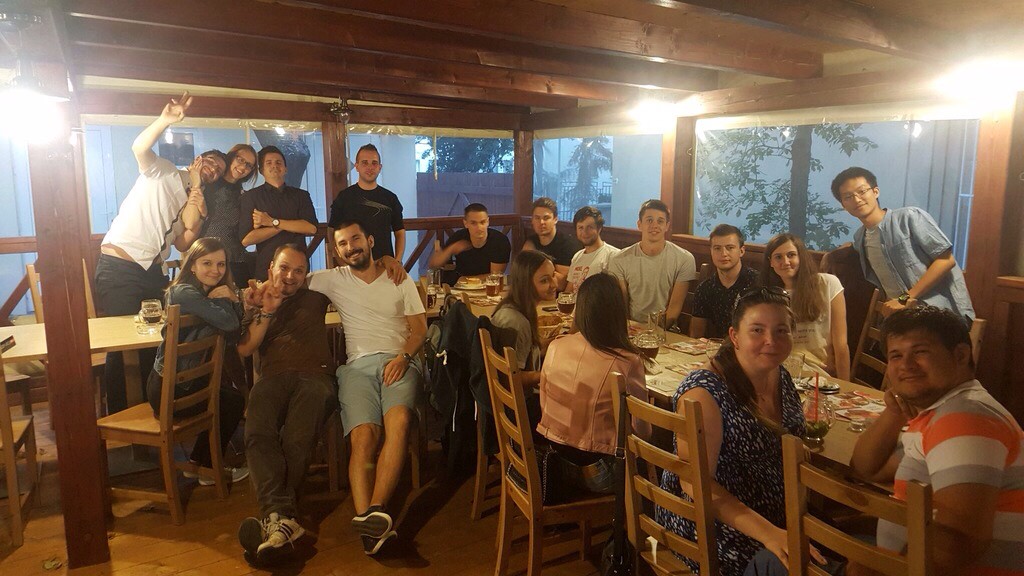 Party at the company
We had a party at the company. We had some table games and drinks. I was so excited and drank a little bit too much. I was drunk and blacked out. It was the first time I blacked out in my life. But my colleagues took care of me very well, so it is not a bad experience at all.
I have to thanks all of them again in here.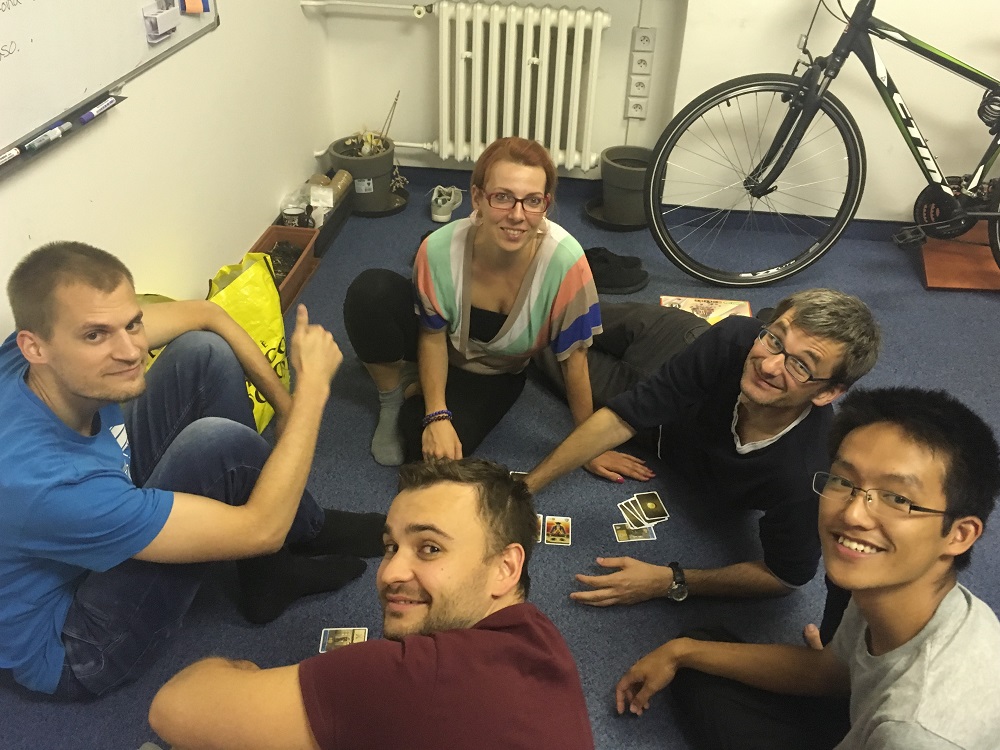 Laser Wars
This is the biggest team building game we had. It was my first time to play something like this. We kept running, shooting and yelling. It was so exciting and interesting. At the same time exhausting, my legs still hurt when I am writing this, which is two days later. But I will definitely go again if I can!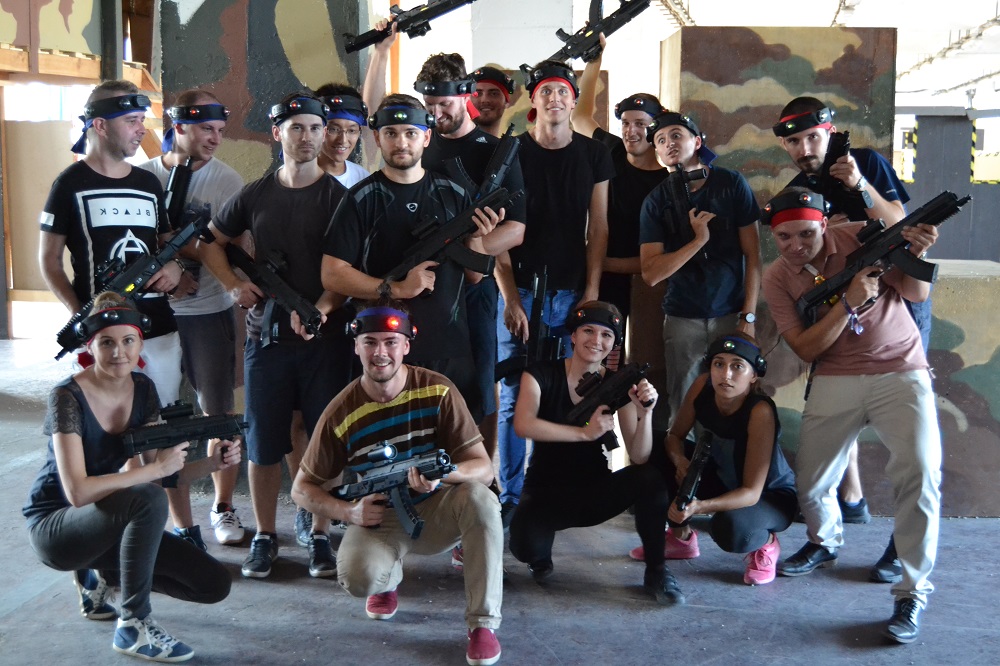 The End
Now my internship at RIESENIA is near the end. Recalling the life here, I learned a lot and had a lot of fun. Thanks for the kindness and patient of my colleague, I am able to get used to life in Slovakia. Choosing RIESENIA.com as my internship is no doubt one of the best decision I made in my life.